(Click here for information about the Zeitler Fellowship)
Do you have a social justice cause you are passionate about, and want to pursue with the NHC Summer Institute community? Apply for the Hollander Social Justice Fellowship! In exchange for planning and leading social justice-oriented programming for the community, you will receive a scholarship for Institute tuition, room, and board, and up to $100 for materials or preparation.
We are currently experiencing a rising tide of nationalism, with increasing incidences of bias, hate, and violence in the US and around the world. Turning our attention to social justice is particularly salient and urgent for many in our community right now. NHC has long served as a refuge where activists can reenergize, and a vital forum for spreading ideas and tools for tikkun olam. We are particularly looking for fellowship proposals that address current events and this moment in history.
For more details, or to view the application, please click here.
Please spread the word to innovators in your social justice network, and encourage them to apply! Contact NHChollander@gmail.com with questions.
Timbrel Artist in Residence Sarah Zell Young is an artist and arts educator, combining traditional text study and personal experience to make the material relevant an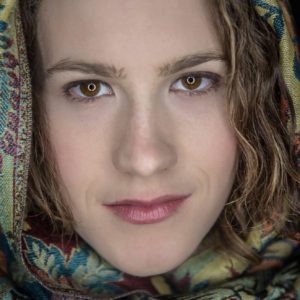 d alive. She has degrees from Rhode Island School of Design and Hunter College, and is now studying at the Claudia Cohen Women Educators Institute at Midreshet Lindenbaum. She has created experiential art projects and been an artist in residence for organizations that include the Jewish Orthodox Feminist Alliance, Hadassah-Brandeis Institute, and Brandeis University. Her articles and artwork have appeared in publications including Forward and Hadassah Magazine. Sarah lives in Jerusalem, Israel, and is a committed feminist, sometimes radical artist, and Orthodox Jew. She is excited to be part of the Institute, and sees her role as engaging the community in the power of art to bring us closer both to our tradition, and to each other.
Sarah will be teaching the course Seeing Torah: The Making of Visual Midrash, a hands-on art workshop to help build skills and confidence in creating an original art piece in response to a Jewish text that both elaborates on and is in conversation with the original text.
Timbrel Artist in Residence, photographer Bill Aron, first gained international recognition for his book From the Corners of the Earth, with an introduction by Chaim Potok, which chronicles Jewish communities in Russia, Cuba, Jerusalem, New York, and Los Angeles. Other books include Shalom Y'all: Images of Jewish Life in the American South and New Beginnings: The Triumph of 120 Cancer Survivors, which focuses on people whose diagnosis of cancer led to profoundly positive life-altering experiences. Lately, Bill has been working on large-scale multi-image panoramas of Israel by stitching together numerous frames into one photograph. Many of the photographs taken throughout his 40-year career have been exhibited in major museums and galleries throughout the United States and Israel. Aron lives in Los Angeles with his wife and two sons, where he is most likely the only professional photographer with a Ph.D. in sociology.
Bill will be teaching the course Visual Literacy and the Art of Photography, applying the principles of fine photography to documenting Jewish lives around us."
Liturgist in Residence Mitch Chefitz was the director of the Havurah of South Florida for over 20 years. He received rabbinical ordination from Hebrew Union College after attending MIT and UCal Berkeley, and served as rabbi, then scholar-in-residence at Temple Israel of Greater Miami. Chefitz is also a writer, the author of several novels and story collections, including The Curse of Blessings, White Fire, and The Seventh Telling. He's taught often at Havurah Institutes on matters of spirituality.
As LIR, he'll explore questions including:
How might community leaders create an environment to encourage participants to risk themselves in leadership roles?
How might members of a family be encouraged to own their lifecycle ceremonies?
What coaching would be necessary?
We'll develop responses, and gather together to demonstrate our realizations.
We express our deepest appreciation to the funders who make these programs possible:
The Timbrel Fund for supporting the Timbrel Artists-in-Residence.
The editors of L'chu N'ran'nah (Let Us Sing!), An Egalitarian, Traditional Bencher with an Alternative Edge, for supporting the Liturgists-in-Residence.
The generosity of individual members of our community for supporting the Hollander Social Justice Fellowship.