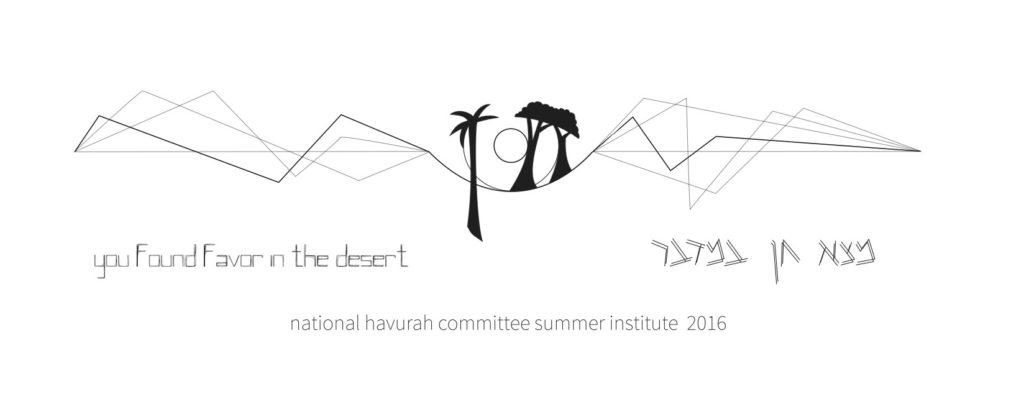 Come join 300 friends, old and new, at this year's Institute!
"You found favor in the desert"
Journeys/oases.
Through this year's theme, Matza Hein Bamidbar/Journeys and Oases, we will be exploring movement and rest, striving and solace.  It is so precious to have an oasis to draw strength from, to look forward to, and to remember. Throughout the week, we will carve out a true oasis for ourselves at Institute as we create a community built on spirituality and social justice, study and song. We will draw on the sustenance and healing powers of friendships in our summer oasis, and hopefully come away fully rejuvenated as we continue our journeys.
Click to listen to this year's theme song by Michael Raitzyk.
Lyrics:
To find favor in the desert
Is like finding faith in your heart
You don't know where you will finish
But you know you've got to start
The journey will be long
It will be hot it will be steep
But my love for you is an oasis
Where you can rest your wary feet
Matza Hein Bamidbar Matza Hein Bamidbar
To find favor in the desert
Is like finding faith in your heart (repeat)
Walking to the promised land
Hand in hand in community
The sweat the toil the fears and tears
Sometimes that **** gets deep
Where can you seek wisdom?
Rejuvenate your bones
In the middle of your journey
You need a temporary home