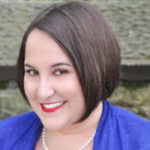 Hollander Social Justice Fellow Rachel Grant Meyer will engage the NHC community in learning about how Jewish history, rehabilitation experience, and values compel us to act in response to the global refugee crisis. Rachel is the educator for community engagement at HIAS, the world's oldest, and only Jewish, refugee aid organization.
Timbrel Artist-in-Residence Hillel Smith is an artist and designer re-imagining the potential of Judaica. He aims to create thoroughly modern work that is both true to and reverent of the source material and relevant and compelling today. At Institute, he writes, "we will learn about the history of writing and the Hebrew alphabet, following it through exiles and explorations. Street art in particular has long been used as a way to express personal and communal identity."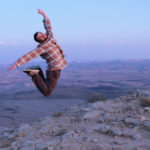 Our people's time wandering in the desert invites us to imagine ourselves in the lives of individuals on that epic journey. Timbrel Artist-in-Residence Yavni Bar-Yam's class will create visual stories for the holiday of Sukkot through shadow puppetry and lighting techniques – creating a visual vocabulary for each performance. An actor, puppeteer, playwright, and artist, Yavni brings new inspiration to share from spending time in Indonesia (the land of shadow puppetry) and from living in the heart of the Negev desert.
Liturgist-in-Residence Malkah Binah Klein will further help us understand Jeremiah's beautiful image that has been chosen as the theme for this year's institute, matza hein bamidbar (you found favor in the desert journeys/oases).  She will work with the NHC community to consciously create encampments to take a sacred pause during our week's journey together.  These encampments/machanot would become places for beauty, connection and creativity.  Her workshops will focus on creating new rituals special occasions such as birthdays and other life passages.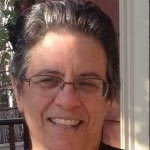 Liturgist-in-Residence Aliza Arzt will teach us how to revisit our traditional liturgy to let it open itself to us in three ways: exploring multiple meanings of the traditional words, pairing our prayers with biblical quotes to expand its context, and making some careful and judicial changes in the words of the traditional liturgy to refocus it.
We express our deepest appreciation to the funders who make these programs possible:
The Timbrel Fund for supporting the Timbrel Artists-in-Residence.
The editors of L'chu N'ran'nah (Let Us Sing!), An Egalitarian, Traditional Bencher with an Alternative Edge, for supporting the Liturgists-in-Residence.
The generosity of individual members of our community for supporting the Hollander Social Justice Fellow.