2019 NHC Summer Institute
The theme for the 2019 NHC Summer Institute is
חֲזַק חֲזַק וְנִתְחַזֵּק
Chazak chazak ve-nit'hazek
Be strong, be strong, and let us be strengthened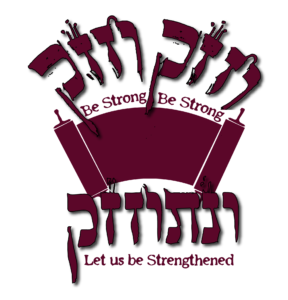 Many Jewish prayer communities mark the completion of each book of Torah with a powerful ritual. The community stands together and chants this phrase in full voice: "Chazak chazak ve-nit'hazek / Be strong, be strong, and let us be strengthened." Our gathering in late July/early August will be our 40th annual NHC Summer Institute, and as we celebrate this milestone year, we will share our strengths, reflect on our vibrant history, and dream of possibilities for our future. Come be strengthened in community as we learn, sing, dance, pray, play and grow together!
REGISTRATION
Important: Please note that you will pay after you receive the email receipt for the total amount you owe. There will be a list of payment options in the email. Please note: you will not be asked to pay in the registration system – you may use the three below payment methods:
3) Mail a check: National Havurah Committee • 125 Maiden Lane, 8B • New York, NY 10038
Grant applications for 2019 are no longer being accepted.